At Finka Inc., we value transparency, collaboration, and accessible learning, so we've curated a collection of sales resources for you to download and share with your peers.
We continually add to our library.
From infographics to ebooks, get authentic sales insight from expert sales coach, Finka Jerkovic, and transform your sales, business growth, and revenue.
Future-proof your sales process by understanding how ready your client is to work with you and how prepared you are to work with them!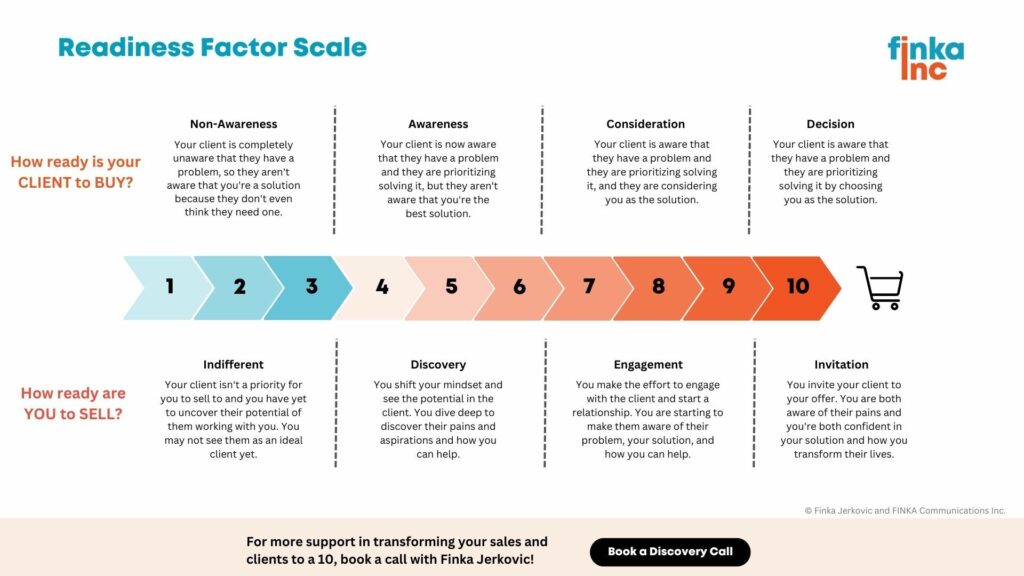 Transformational Selling™ Proposal Framework
Uncover six steps to follow that will help your sales proposal stick every time.